FAQs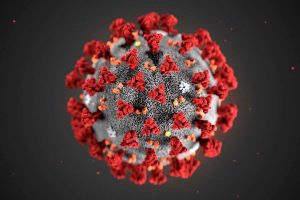 Covid-19?
The Covid-19 pandemic has affected many people and businesses across the world. Able Upholsters has re-opened for business. While we are working at reduced capacity, we strive to give you friendly, efficient service while revitalizing your furniture and making your lives a little brighter.
---
What is our turn around time?
Generally we work on a three week delivery, provided that the fabric you have requested is in stock and there are no unforeseen problems such as load shedding. Give us a call to find out what your turn around would be or also use our Contact Form to send us a picture of the furniture in question. You can also email us.
---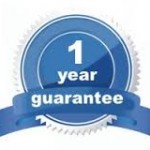 Are there any guarantees on the work done?
Yes! A year (1) guarantee on the workmanship BUT not the fabric. We don't produce the fabric as we source that from our fabric providers. (We can recommend the best fabric type based on your requirements). Should an issue arise with the workmanship, we will collect, repair and return the furniture free of charge.
---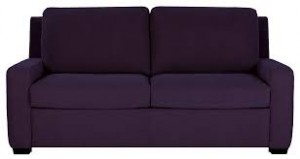 Do you reupholster the furniture to look exactly the same with existing piping, etc?
Yes. We strip all the furniture down and remove the old fabric. The old fabric is used as a template and pattern for the new fabric. The furniture will look exactly the same, different fabric (colour, patterns, etc) not withstanding.
---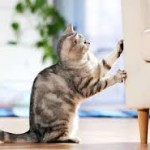 Is there a way to prevent my cats from clawing at the couches and pulling threads?
There's no such thing as a cat-proof fabric, unfortunately. There are a few things you can try.
#1 – Provide an alternative scratching surface such as a cat tree, scratch pad or even just a cardboard cat scratcher. If the cat doesn't take to the new alternative, entice it along with some catnip or honeysuckle rubbed directly onto the cat tree. There are even some sprays which can either entice the cat to the cat tree or deter the cat away from the couch. If even that doesn't work, you can always cover your couch with throws.
#2 – Deter effectively by using an abrupt noise ("no!"), clapping or shaking a jar of coins. You can also use a water spray bottle on the cats. You have to be active in this approach because this negative reinforcement has to be consistent and immediate. The cat must associate the negative feedback with every single time it attempts to scratch your couch. If you see the cat using the cat tree or other alternative, offer some positive reinforcement with a small cat treat.
---